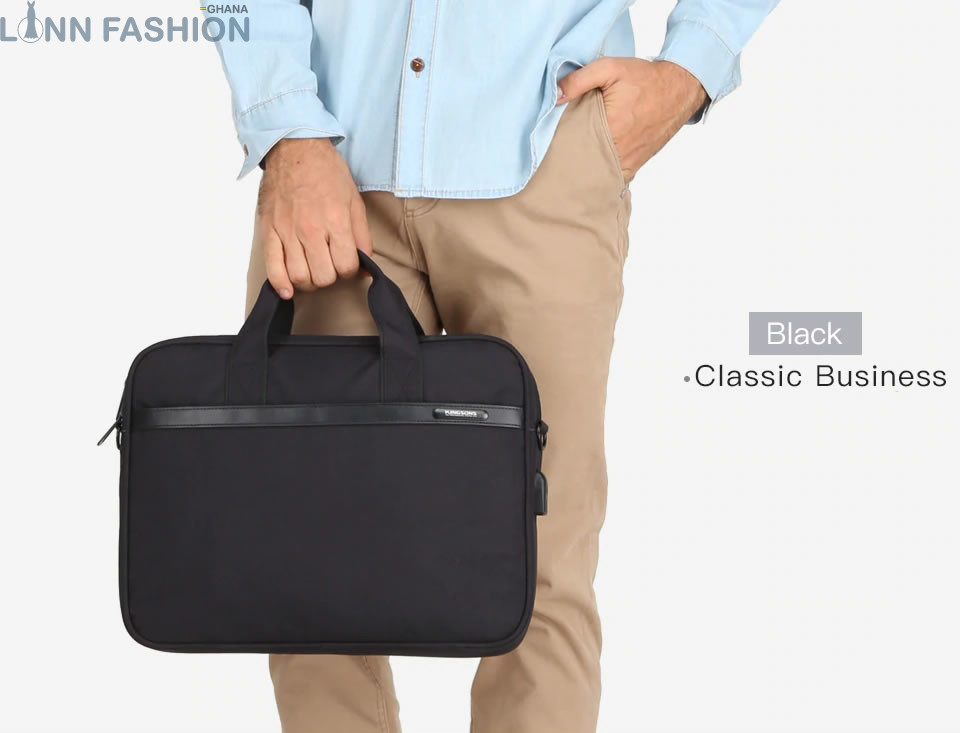 Our latest arrival and top trending bag this week is a digital bag that let you charge your mobile phone on the go and protect your electronic gadget from water.
Yes, Kingsons waterproof laptop handbag is 100% WATERPROOF.
Our colleagues at ewtnet.com has said as much.
In case you missed it, here is the summary: Life is wet, laptops are expensive, and this quality water-resistance bag is the solution. Protect your investment and have confidence in almost any situation. No amount of rain or spilled coffee can penetrate this case.
Charging on the go
The handbag comes with a charging port that you can connect an external power bank, giving you the flexibility of charging your mobile phone on the go.
Simple Design, Water Resistance
Kingsons waterproof laptop handbag is designed with business people in mind. At only 0.9kg (1.98lb), Kingsons waterproof laptop handbag is extremely lightweight, yet still very durable and long lasting. No matter what the rigors of your daily life, expect this case to handle it all and then some.
Even when fully sealed, you can still access your laptop in only two seconds. For the 99% of the time when there is no risk of your laptop being submerged in water, you can forget about the branded ziplock seal, and simply close it with the Velcro flap for even quicker access – you'll still enjoy protection from rain, spills, scratches, scuffs, or light impact.
When you purchase Kingsons waterproof laptop handbag from Lynn Fashion Gh, you also get a sturdy and durable laptop sleeve, ideal for protecting your laptop from the hazards of everyday use and also used to protect other items such as your tablet, phone, paper documents, books, etc.
Kingsons waterproof laptop handbag will fit virtually all models of 15 & 14 inch laptop, including but not limited to:
All MacBooks
HP Probook
Chromebook
Acer Aspire
Asus R500
Toshiba Satellite
Lenovo ThinkPad
Sony VAIO
Dell Inspiron
Free Laptop Sleeve
Every product is bundled with a free laptop sleeve on delivery.
What are you still waiting for? PLACE YOUR ORDER NOW!
Post Tags:
Fitting dresses sown in Ghana with lace
adinkra wedding dress style
Ghanaian guy Dressed with sneakers
straight dress
The following two tabs change content below.
Jane Mensah is an editor of Lynn Fashion GH, a professional womens tops & blouses, coats, jackets, bottoms and dresses shop in Ghana. We are committed to provide high-quality products and services to our customers.
Latest posts by Lynn Fashion GH (see all)